The watch, listen and play remote.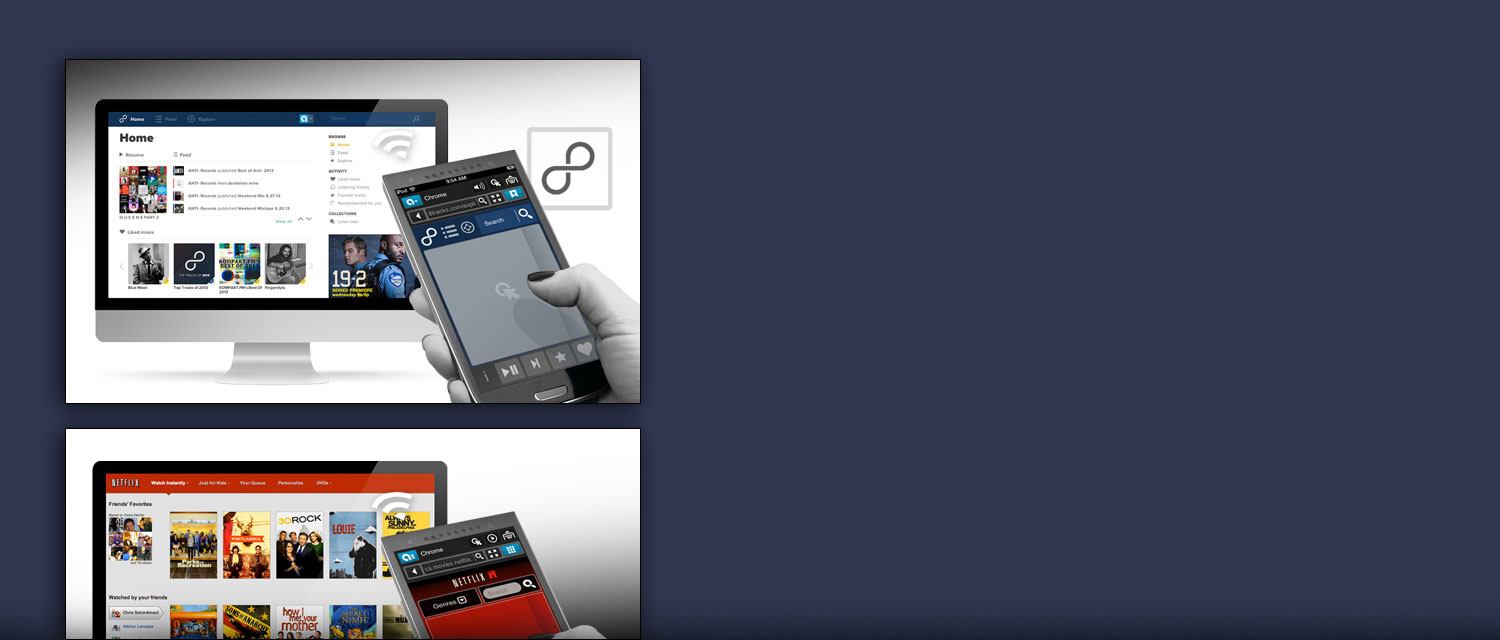 Platform
Apptui has evolved as a platform to control content. From controlling apps like XBMC and Plex; to sites like Spotify, 8tracks, and Netflix; to digital signage and event-based kiosks, the Apptui platform has countless possibilities.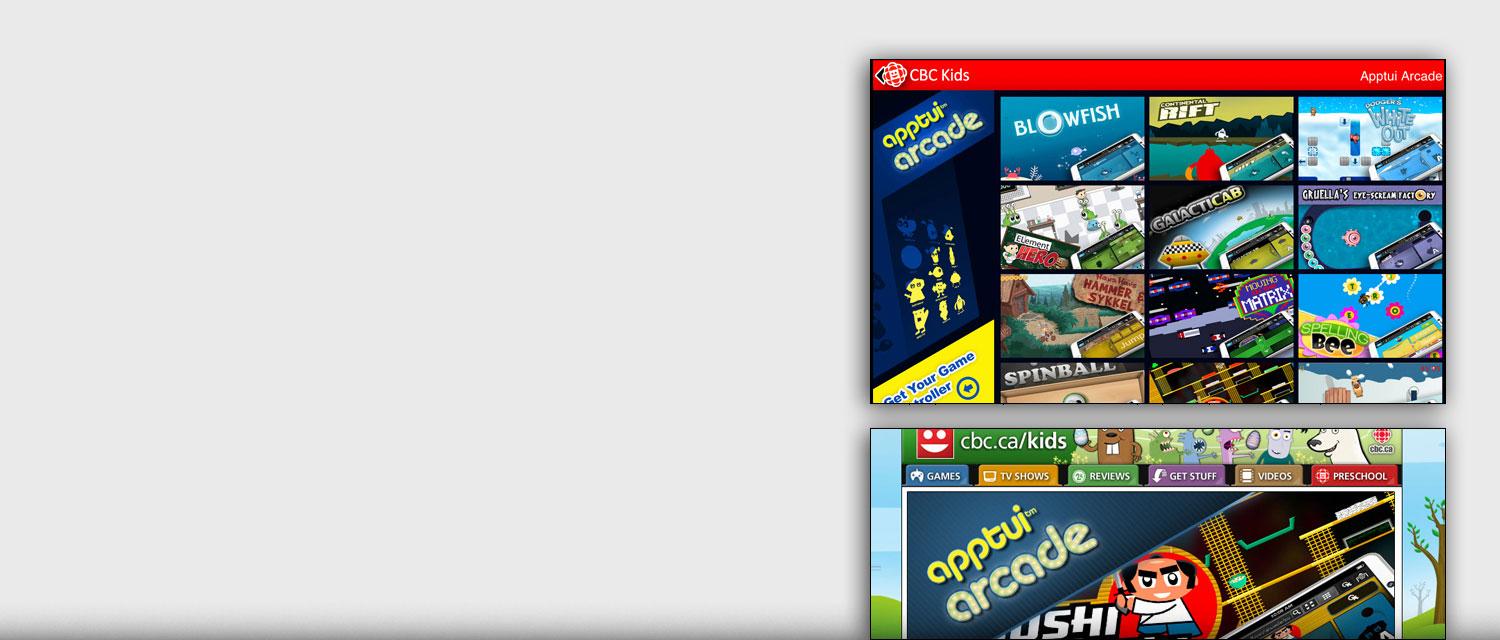 CBC Arcade
As a contained experience built for CBC, Apptui powered a suite of arcade games playable by anyone with a touchscreen phone. Pair to a public screen and start playing!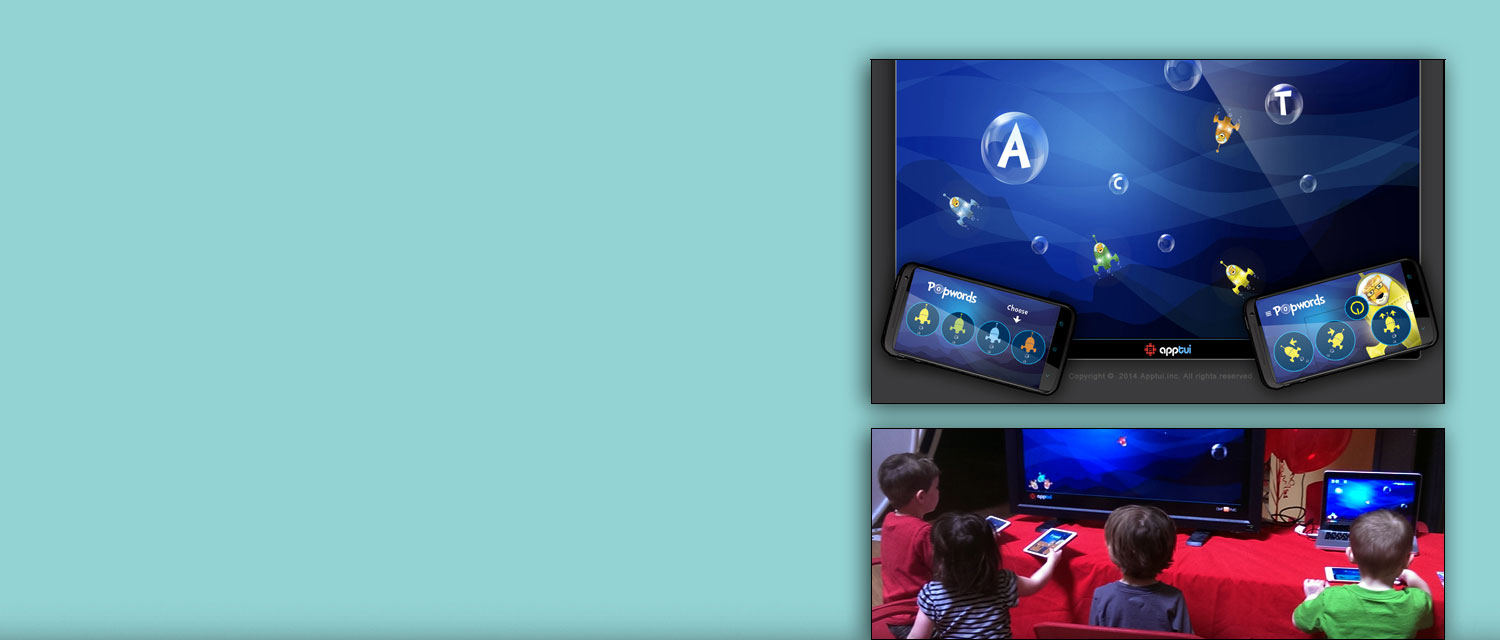 CBC Popwords
A multiplayer game designed for public spaces and events. Four iPads running Apptui connected to a big-screen TV powered by a computer allowing real-time, separate-controller multiplayer action. Fly your spaceship to free letters trapped in bubbles and spell the words.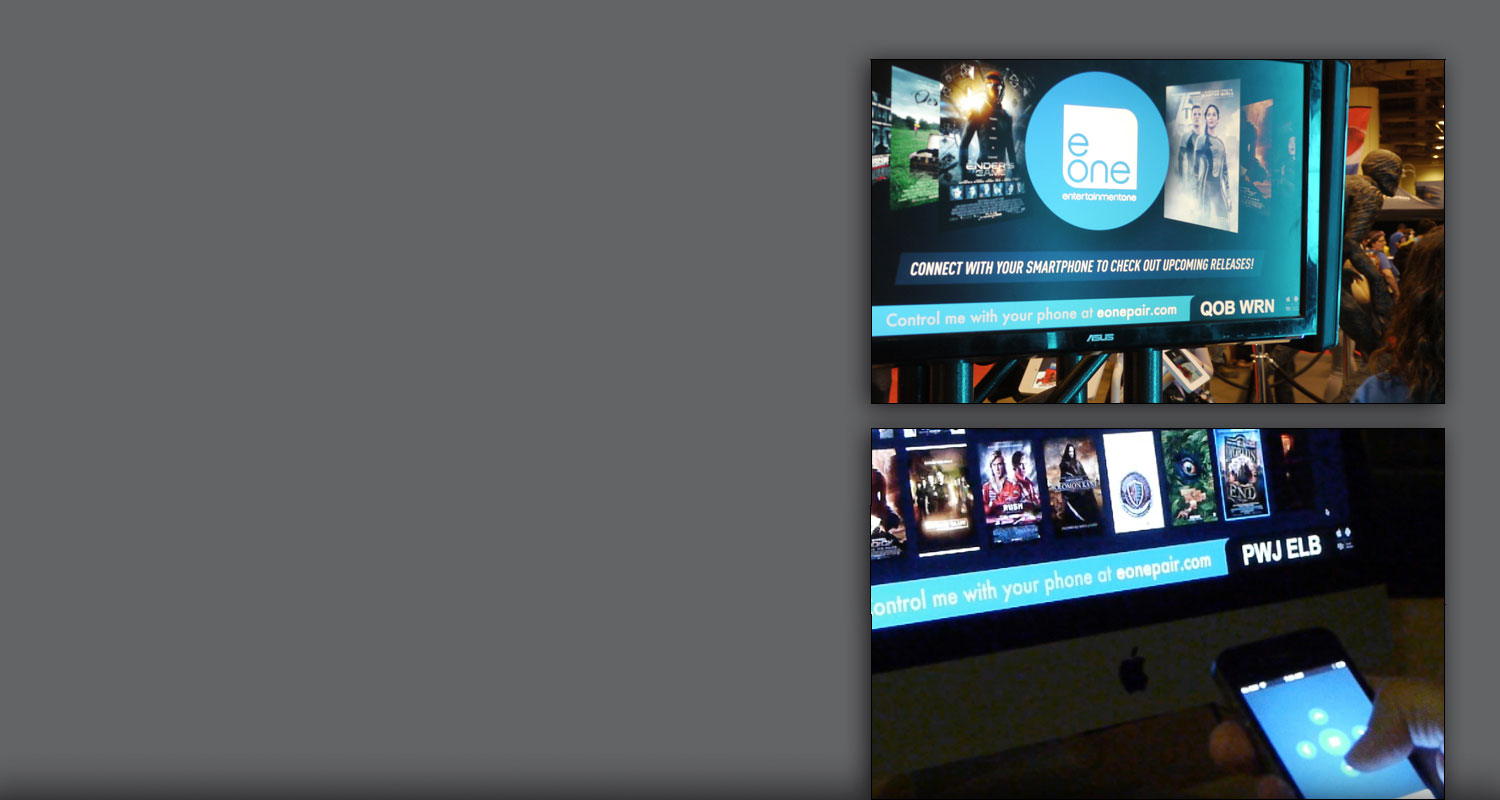 E One
An Apptui-powered kiosk where users can connect using their phone, browse upcoming videos, watch trailers, read synopses, see photos and more. Users' mobile devices become a dynamic remote that adapts to content on the kiosk screen. Launched at Fan Expo Toronto.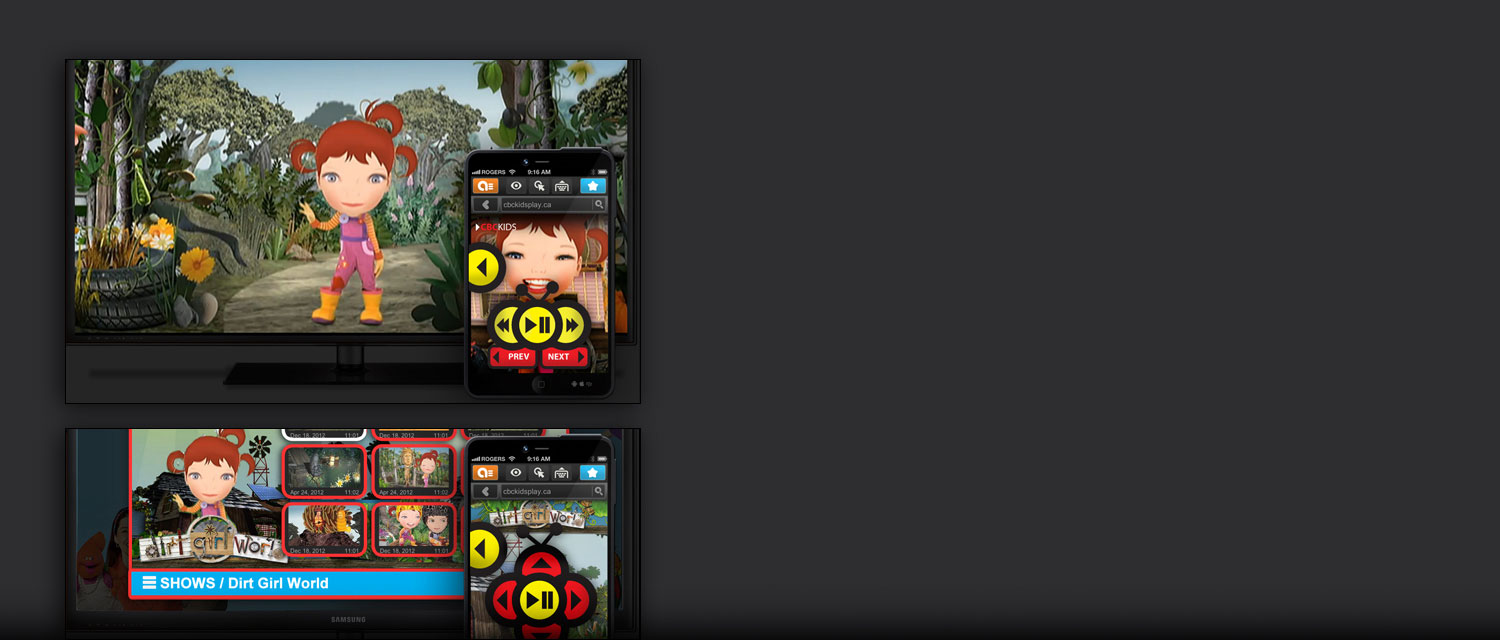 CBC Player
Designed to allow broadcasters to extend the broadcast day and provide off-hours content over the Internet. A kid-friendly video-on-demand system which uses an Apptui-powered mobile device as a smart remote to select and control digital channels.